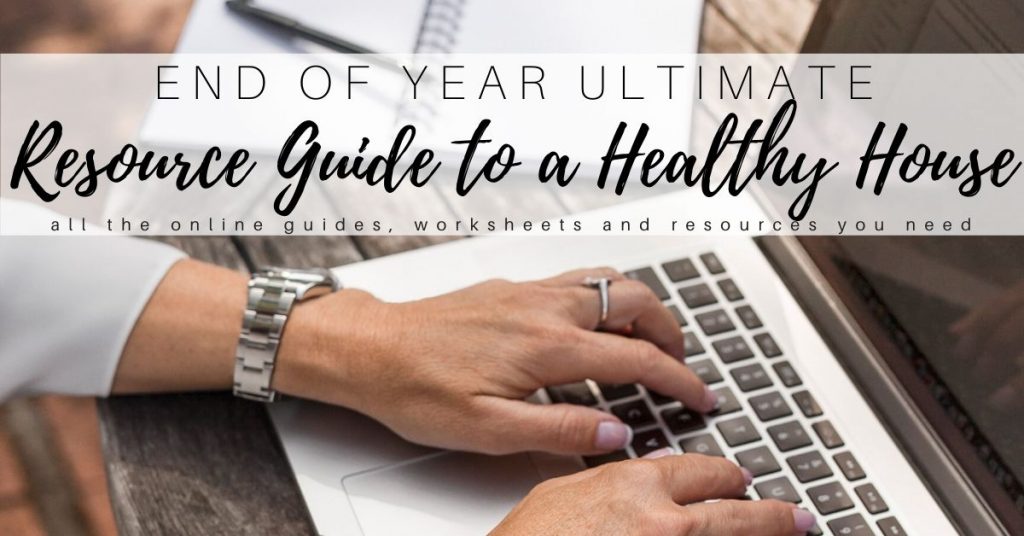 Sometimes as my list of resources and blog posts grows, I start to feel like it can be tricky to find an exact post or printable.  I know for myself, as I continue to make my space a healthier environment for my family, I tend to tackle one area at a time. Making a space in your home a more positive environment doesn't happen in a snap.  Instead it often happens in layers and changes that evolve over time.
Changing your habits and how you purchase things for your home can be a really long, building process.  The nice thing is the more you layer on these things, the more likely they are to stick and stay habits.
So this post is going to be all about WHERE you can find EXACTLY what you're looking for here.  No matter if you're starting out and need a plan or whether you're looking for a very specific change for a specific room — the list below is going to help you get there.
How to Use Essential Oils for a Healthy House
Mold Resources for a Healthy House
PLACES TO GET STARTED WITH A HEALTHY HOUSE
HEALTHY AND TOXIN FREE FURNITURE OPTIONS
OUTDOOR PROJECTS TO MAINTAIN A HEALTHY HOUSE
TOXIN FREE CLEANING OPTIONS
So where are YOU starting out?  And what information are you searching for?  Let me know in the comments below!