2020 was a year I'm sure NONE of us will soon forget.  It's been a year that has completely changed the way my family and I lived on a daily basis.  It's been a year that has a lot of learning and a lot of growing as we figured out how to do more things from home and spent more time together as a family than ever before.  It was also a year where we continued to work on our healthy home and improving our natural living habits.
While I think being at home more and having to adjust our day-to-day routines was a REALLY difficult change, it was definitely a positive change.   Change comes when we face challenges, which is what 2020 has certainly brought many of us.  But I'm okay with that, we often start to get comfortable and that can lead to unhealthy habits being formed.  Not this year.  This year we had the opportunity to start over at a lot of things and completely restructure our home life to revolve around what was important to us.  What a true blessing that has been.
So to end our 2020 journey and kick off a bright new year ahead in 2021, I wanted to take a quick glance back at some of the BEST resources and most helpful advice that was shared on Healthy House on the Block's blog this past year in terms of natural living.
This has been one of my favorite things that I started this last year.  My toxin deep dive series really gets into some of the biggest and most prevalent toxins present in your home.  Obviously, these toxins are ones we want to avoid when we're trying to create natural living habits and healthy house spaces. 
I was often surprised to find out new things about these toxins and learn more about where they are and how they affect our bodies.  All these posts are chocked full of links to studies and research supporting the information I'm sharing with you.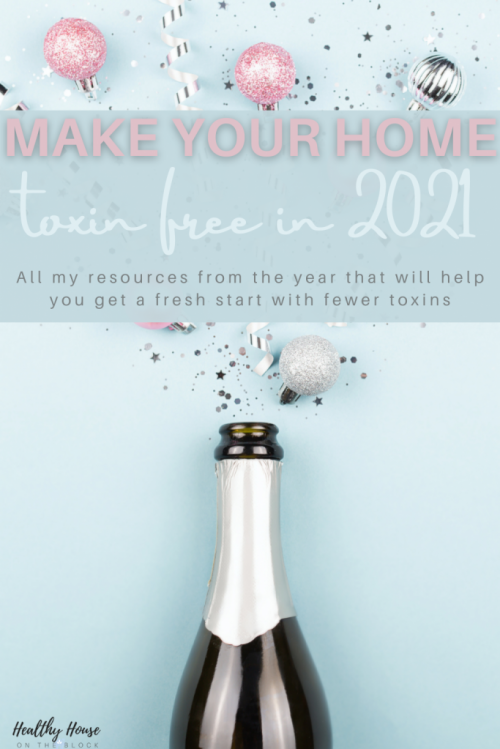 NATURAL LIVING 101 - HELP GETTING STARTED
These posts are SO beneficial if you're either stuck or having a hard time getting started on creating a healthy space and implementing natural living habits.  These are posts that include REALLY tangible action items to move you forward on your healthy home journey.
These posts are helpful if you need a little push forward or if you're just starting out.  If you're ready to take ACTUAL steps towards a healthy home space and create some of the healthiest habits for natural living, these are your go-to posts.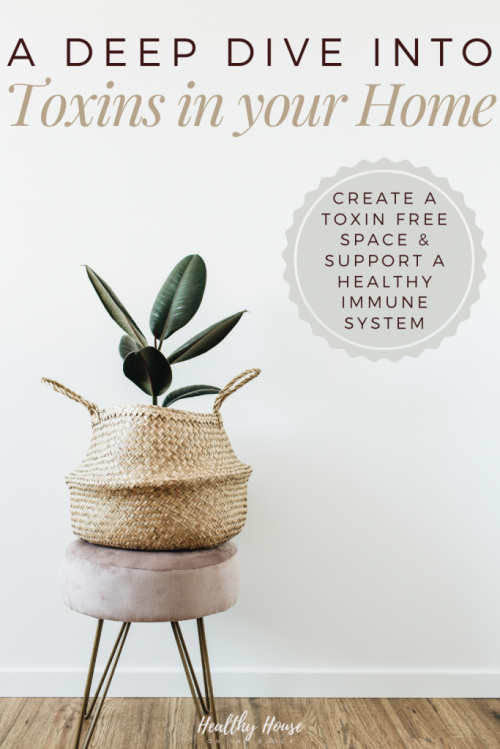 Do you know HOW and WHAT to fill your space with once you detox it?  It can be a learning curve to find natural living products for your space.  These posts are all about the process of researching what you need and how to find exactly what you need within your price point.
Some of these posts include some really helpful tools you can use while doing your research for healthier products.  Some of them will give you specific links to my top picks for toxin free products.
Toxin Free Cutting Boards

Non Toxic Couches

Toxin Free Area Rugs & Pads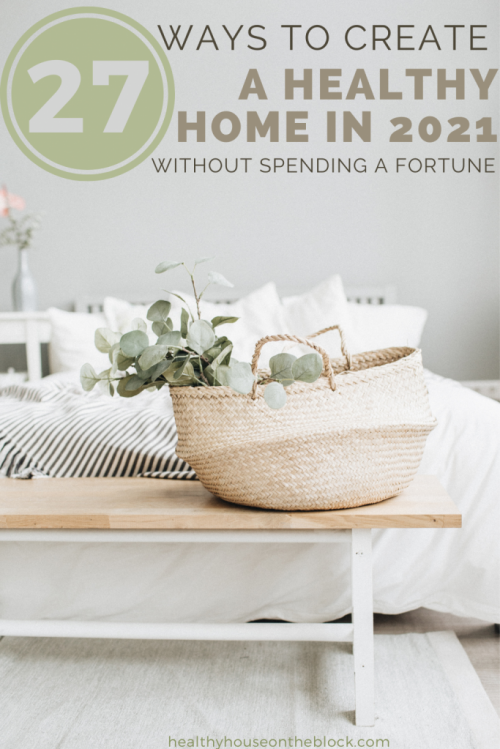 Cleaning and keeping your home space clean is a HUGE part of implementing natural living habits and changes in your home.  A lot of cleaning  practices help remove dust, which contains toxins within it.  But at the same time we don't want to add more chemicals and toxins into our home with our cleaning products.  
So cleaning is a two step process that is covered in these posts below:  1.  First remove dust and improve indoor air quality and, 2. Clean with healthy, plant based cleaners.