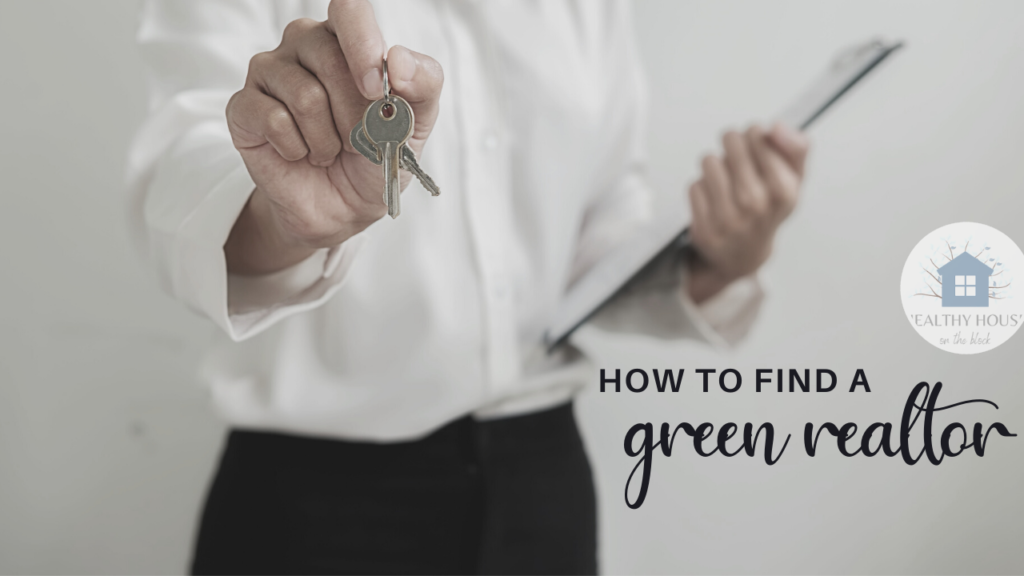 Buying a home can be incredibly stressful.  However, fun the process is when you start out, there are definitely ups and downs and a lot of stress that goes with it.  It's simply because we all want a home that is healthy, affordable and fits our family's needs.  This can be a difficult list to check off, but with the right realtor, you can find the natural, eco home of your dreams.
Either that, or you find a semi-eco home and get to work making improvements that make it healthier as you live there.  Either way, the whole process starts with finding a realtor who can help you if you're conscious about toxins.  
Through my many years of doing home inspections, I've found that most realtors are VERY knowledgeable about homes in general and the buying process, but when it comes to the health of a home, there's a gap in how much they might be aware of.  A realtor has to know so much about homes and the buying process in order to help you and their clients.  Sometimes this means they might know less about the health of a home. 
But, I really think that's all starting to change. As more of us as consumers and homebuyers realize the importance of finding an eco home and limiting our toxin exposure, realtors and real estate begins to follow suit.  This week I'm sharing with you some incredible ways you can find an eco home through finding a green and healthy realtor.  Here's what you'll find below:
How to Start Looking for a Green Realtor

The Research and Work You'll Do to Find a Toxin Conscious Realtor

Why Green Doesn't Mean Toxin Free in the Housing World

The Importance of Being Flexible with the Home Buying Process

How to Connect with My Community of Healthy House Realtors
I really love that there are realtor professionals out there to help you find a low toxin home.  You just have to know how to find them.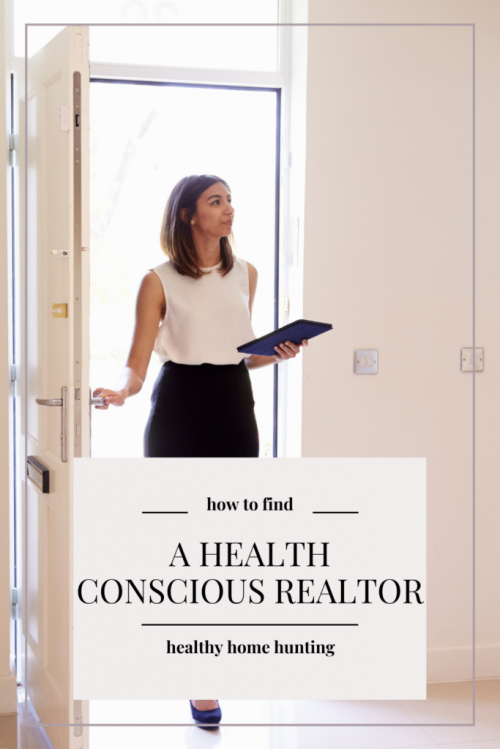 STARTING POINTS TO FIND A GREEN REALTOR
Finding a good realtor is a lot like finding a good product:  you have to know where to start looking.  Leaving your search to google can end with hours of unrelated results to sift through. And just picking a realtor from a listing you saw may not be a good fit. 
The trick is to use a database of realtors that already know a thing or two about green and eco homes.  The National Association of Realtors (NAR) requires real estate agents to complete continuing education on a regular basis, and some realtors choose to focus their classes on green and healthy home concepts.  This is one of the best places to start.  It's not a definitive list of real estate agents you should definitely work with, but it's an excellent jumping off point to find a realtor knowledgeable about eco home concepts, and hopefully healthy home ideas. 

NAR Green Designation:   The National Association of Realtors has created a Green certification for realtors, which requires them to take a two day training program and maintain their certification yearly.  Realtors learn about eco homes and how remodels and low cost fixes can turn any home into a more eco space. They have a directory of all the realtors who have earned this Green Designation that you can search through to find a local realtor.
Earth Advantage Broker:  To become an Earth Advantage Broker, realtors must gain comprehensive knowledge on the health and energy efficiency of home structures.  They also are well-versed in communicating opportunities for retrofitting  a home to be more healthy and in essence turn it into an eco home.  If you're looking for a home in the Northwest, there is a heavy concentration of Earth Advantage Brokers there, but they also have realtors all over the country.  You can search through their directory to find one near you.
Green Home Guide: While it's not a certification, the Green Home Guide is a great place to start looking for a realtor who knows a little bit about sustainability, healthy home practices and eco homes.  IT's also a list that you can use to find other contractors and services that all focus around a healthy and eco home.  Again, this is just a starting off point I recommend, there's definitely going to be a little more work after you have a list.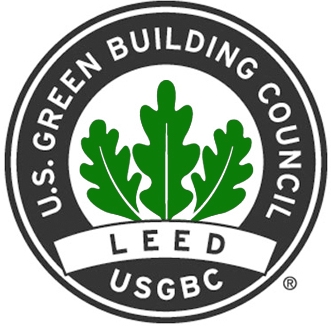 LEED Green Associate: To become a LEED Green Associate, realtors must take an exam and continue to maintain their status through continuing education and retaking the initial exam every two years. It gives  realtors more knowledge on how to work improving homes to be a healthy and eco space in the future.  A realtor that knows how to make the improvements is also going to be knowledgeable in identifying them in a current home.  USGBC offers a directory of all their LEED Green Associates so you can find one in your own area.
WellnessRE Directory: My friend, Sheila Alston, of Blooming Podcast, has created a magazine and online community just for realtors who want to stay up to date on healthy homes.  She recently created an online directory of the real estate agents who are within her community and who offer a tailored experience to their buyers and sellers, based on health and wellness.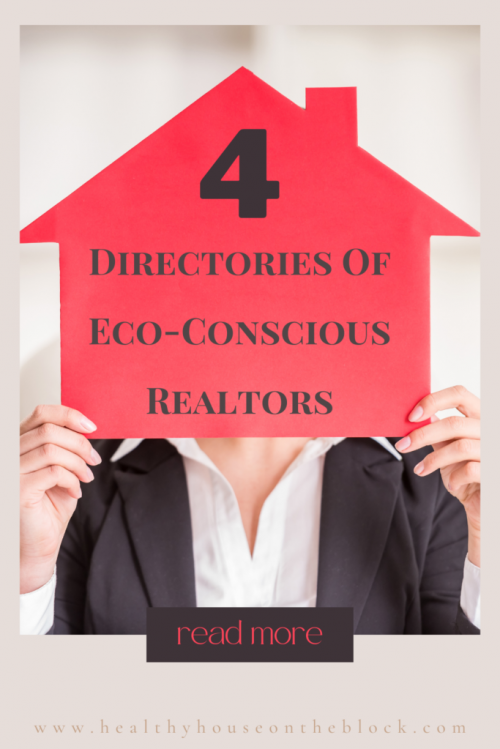 DOING THE WORK TO FIND A TOXIN CONSCIOUS REALTOR
Once you have searched these databases and found a few candidates, it's time to start the work in finding a toxin conscious realtor.  Head to their websites, and probably more importantly, their social media pages, which can often give more information about how they work.
If you have one or two realtors that you're feeling good about, it's time to contact them.  Remember, realtors are often with clients or extremely busy.  This means it may be best to reach out via email, allowing them to respond when it's convenient for them.  Your email should be quick and to the point.  It's not necessary to give them your background and past experiences just yet.  You'll have lots of time to get to know them at showings.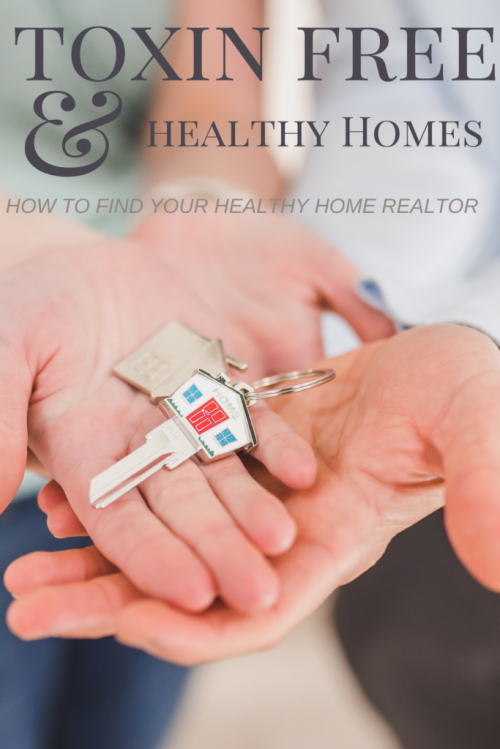 In my experience, it works best to simply let them know that you're looking to either purchase a home with very few toxins or renovate a home to reduce toxins.  Then, simply ask if they've had experience with this in the past.  
If they say yes, then you might inquire about specific ways they can help on your home search.  If they say no, you can always ask if this is something they are knowledgeable about or have resources for. 
And then you get to decide on a realtor.  You may not find someone in your area who checks every single box, but finding someone who is helpful, kind and knowledgeable about indoor air quality or toxins is a winner.
ECO VS. HEALTHY: WHY GREEN DOESN'T MEAN TOXIN FREE
A lot of realtors and agents understand houses that are green and energy efficient.  Oftentimes this is the "eco home" we talk about.  An eco home CAN be low toxin and can have many chemical free finishes.  
However, it's important to know that "eco" doesn't mean toxin free.  Oftentimes it may be less toxin free, but this isn't the case across the board.  This is why it's important to find a realtor who understands both toxins and eco friendly.  These two terms are often paired together due to the fact that many eco concepts are just naturally lower in toxins.  
But sometimes a house is labeled as an eco house simply due to some mechanical components, and not necessarily  its finishes, floor coverings or windows, which can all emit VOCs into the air. 
CONNECTING WITH A HEALTHY HOUSE REALTOR
I've been working with realtors since my start as a home inspector, and I LOVE them dearly.  They are hard working, often have a fresh perspective on the market and are so much fun to work with.  
Healthy House Realtor Coaching has become an incredible resource to connect you with realtors in your area who have been coached by me in understanding how to spot a healthy home. 
If you need to connect with a realtor in your area who I've personally worked with, just send me an email at info@healthyhouseontheblock.com with the subject line, "Realtor Request".  I'd love to pair you with some trusted sources.
And if you have a favorite realtor that you already work with, you can let them know about my coaching.  I have just three more spots open next month that they could fill.
Realtors are an amazing resource to help you find a truly natural, eco home.  Not only will a move like this benefit your health and wellness, but it will set you up for a great future.