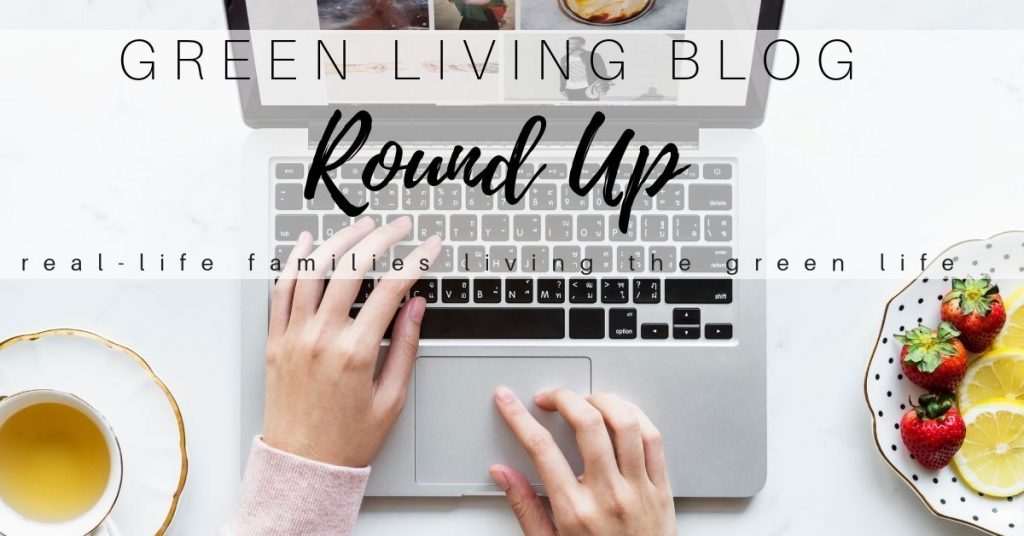 One of the best things about having the world at your fingertips is you can get helpful tips and advice at a moment's notice.  One of my favorite reasons to read up on other blogs focused on green living is that these blogs are written by women who have the lives similar to you and me. Many are moms, and many haven't always been focused on living a healthy life in all facets.  For me, I've always had elements of my life that were fairly healthy and just needed some fine tuning. One of the elements that seemed to be missing until a few years ago is my home environment.
As this world of green living grows and spreads, it's becoming easier to find others out there who have made changes you may want to make.  Sometimes the world of living with less toxins at home can feel a little isolating. Most of the public just doesn't know what may be making their home unsafe.  I'm guessing that many of you get the sideways glance if you mention your love for essential oils. I've even gotten the eye-roll when I mention not wanting to use a toxic product in my home or around my kids.  But once you start looking around at other blogs where the importance for a healthy environment is embraced, you'll realize your not alone. Realizing that there were other families striving to be more eco conscious through healthy living was incredibly inspiring. This post is all about sharing with you the resources I've found in other bloggers living natural lifestyles.
Micaela's blog, Mindful Momma is an excellent resource simple solutions to natural living.  One of my favorite sections on her blog is her selection of eco friendly crafts. She has quite a library built up with ready to share crafts that you could do with the kiddos and that you could give as gifts.
And my absolute favorite post of Micaela's is her post about Mindful Shopping Techniques.  I love that she shares advice in a practical, very down to earth way.  This list of ways you can be more intentional with shopping and more mindful of what you're purchasing is an excellent reminder to all of us.
Oh this blog, Greenily! Let me start out by telling you this blog is all about a sustainable lifestyle while also living your everyday life.  Let's face it, we've all got busy calendars and a lot going on between our families, work and other commitments. But that doesn't mean we get to be sloppy and life a "waste lifestyle".
Pam's approach to living your busy life and also being smart about your lifestyle is the perfect balance.  She's giving all her best tips about going "a little" green. She gives a great, realistic picture of what being an everyday family looks like as they lean towards more sustainable living.
Her blog has a great tool library including ways to reduce waste, ways to conserve energy and ways to conserve water.  All her resources are super easy to follow and help you know just where to start.
Kimberly at Get Green Be Well lays out so many helpful tips and posts all about being healthier at home without spending a fortune.  She's considered a green living expert and is certified in the health and wellness of buildings through the WELL AP program.  She's an incredible resource right at our fingertips in learning HOW to create a healthy home.
She understands the process of creating a space that promotes health and wellness and lays it out for you on her blog.  This is one of those blogs that I LOVE reading as she brings a new twist to everyday habits.
Kimberly has her own story about toxic exposures and how she worked through it to become healthier and happier.  She shares her own practical advice in every blog post. This is definitely a favorite blog to share.

This is one of the prettiest blogs you'll ever see and it's all about living healthy in all aspects.  Sera Elizabeth takes each area of a healthy life: nutrition, beauty and home and goes into great detail about each one with a variety of topics.  
She talks about everything from hormone distruptors in your home to delicious, real-food recipes.  She's seriously got one of the most well-rounded health websites around and I cannot get enough of it.  It brings healthy living to a whole new level. It doesn't have to be drab to live a healthier lifestyle through a greener home!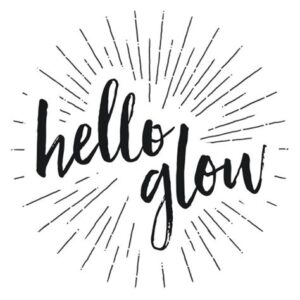 Hello Glow is one of the blogs I started reading way back before I knew how unhealthy the world around me was.  Stephanie Gerber has one of the most amazing collections of natural beauty alternatives I've ever seen. If you're ever looking for a trusted recipe for your beauty routine you've got to check out her Beauty page.  It's not only gorgeous, but it's often times made with things you've got somewhere in your home already.
I use her recipe for long lash serum as well as followed her recommendations to make my own moisturizing serum for my skin type.  I'm so happy with the changes I've made to my beauty routine through learning on Stephanie's site.  
Also, if you're more of a book gal, Stephanie's coffee table book of beauty is a MUST.  This is such a great gift (for yourself too!)
Nadia is the creator of Body Unburdened, which is all about creating a completely lifestyle that doesn't burden and hinder our body's natural ability. Her website breaks it down into the three categories I speak of often: What goes IN our body, what goes ON our body and what SURROUNDS your body.  
Her site is full of recipes for nutrition, beauty and the home and her site's organization makes it incredibly easy to find JUST what you may be looking for.  I highly recommend her recipes for REAL food to go along with your already healthy home.
She has some incredible social media accounts too where she shares more advice, tips and recommendations from her network of natural bloggers.  She's also released a beautiful book to create your own beauty care products from natural elements.
The Pistachio Project by Brittany Thomas is a blog all about wellness and simple living paired together.  This green living blogger breaks down the task of living a healthier life to be completely simple and makes it feel like a natural way of living.  She has some amazing DIY recipes as well as some great product recommendations for natural and green products. I love her blog's section devoted to gardening.  She lays it out in a simple format so even if you're not an avid gardener now, you can certainly become one through her tutorials.
Brittany also puts together a nice collection of cleaning tips and recipes that will take your cleaning routine from harsh to green in a hurry.
BONUS: ECO WARRIOR PRINCESS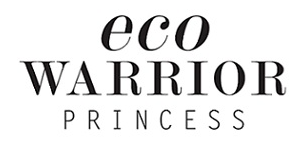 If you're interested in reading a more editorial style blog all about being eco friendly, then Jennifer Nini's Eco Warrior Princess is just the thing. It makes sustainability and green living feel completely normalized in a world where chemicals and toxins run rampant. She's got the mother of all green lifestyle mega-blogs.