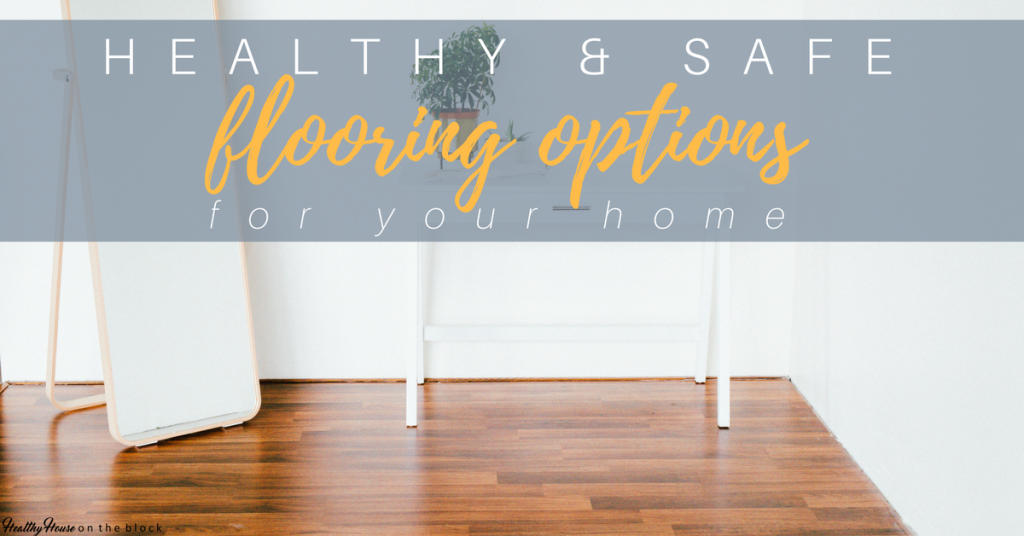 You're upgrading your flooring — it's an exciting time in the world of home-ownership.  I have LOVED the brand new look my rooms get by simply replacing the flooring.  Plus, who doesn't love picking out a beautiful new option that will make your house feel more like YOUR space.But have you ever stopped to think about EXACTLY what you're puting into your home?  If you really think about flooring, it is a HUGE part of your home.  And you walk on it (BAREFOOT!), lay on it, our babies crawl all over it.  SO what are we laying on?  What are we walking on?  What are our children placing their bodies on?  Unfortunately, most often it's toxins and chemicals.  And it's not just what we clean our floors and carpets with.  It's the carpets and floors themselves.
How can you know what the healthiest flooring option is for your home and your home's remodel or update?  There are many choices, but some flooring alternatives are better than others.
Hardwood is a great option when it comes to flooring.  It's natural and it's a safe option as far as chemicals and toxins go.  You will have to make sure the sealant on the floor is a non-VOC sealant to maintain the healthiness of this flooring option.   If there is adhesive or glue being used during the installation, you'll want to make sure it's solvent-free adhesive, or 100% silicone.  Another great tip for installing hardwood is to use a dustless installation method.  Many companies are now offering this as an option during install.
Bamboo is a renewable resource that is now being used quite often in new homes.  They are actually harder than hardwood floors and have a fantastic look to them. Again, when sealing these floors, you want to make sure a non-VOC formula is used.  You'll also want to make sure adhesives are free from formaldehyde.  The best way to avoid this is to use 100% silicone during installation.  Be sure to check the manufacturer label before you purchase bamboo, as sometimes products that are imported to the US are subject to chemical additives.
Another WONDERFUL flooring option from a renewable resources.  We are seeing this flooring added to more and more homes as it has so many great qualities. Cork flooring is great for sound as it dampens the echo and absorbs sounds in a room.  It is also hypoallergenic and easy to clean.  Cork is a low-static surface that is resilient to dust.  We like this option for basements as it creates a thermal layer that maintains an even temperature year round.  Cork doesn't release toxic gas and is actually fire-resistant, meaning it won't spread a flame if it did catch fire.
Natural linoleum was developed in the 1830s and contains no synthetic chemicals.    It is made of linseed oil, pine resins, wood powder and jute.  Because of the fatty acids from the linseed oil, it can take months for the strong odor to dissipate, which can be a negative side to natural linoleum.  However, on the plus side, it is actually naturally resistant to bacteria and is another low-static surface that is resilient to dust.  You'll want to make sure you use a natural linoleum glue when installing it to avoid dangerous solvents or off-gassing chemicals.
You probably want to cozy up your space a bit if you have opted for a hard surface.  Rugs are a great way to do this as opposed to wall to wall carpet.  There are so many benefits to organic rugs when it comes to decorating your home.  You can change out the rug whenever you want without introducing a your home to construction or more chemicals.  A rug can also be removed from the house and put in the fresh air and sun to kill bacteria and germs.  With a natural rug, you want to make sure you purchase anatural fiber, organic rug that has been untreated (with pesticides).  Because the US often uses pesticides on fibers that are imported, you'll want to choose a rug that has been made in the USA.
Some great options for a natural fiber, organic rug are: cotton, sisal, wool jute, hemp, coir, corn husk, coconut fiber, woven silk.
Natural, Low Toxin Carpet
If you choose to put carpet in your space, make sure you're doing all your research.  Carpet is often laden with chemicals in the fibers as well as dangerous materials used in the pad.  Carpet can also be expensive to replace and probably isn't replaced often enough.  There are things you can do to make having carpet in your home  a little bit healthier though.
Air carpet out for several days before installation
Choose a natural pad
Tack down the carpet instead of using a solvent, adhesive or glue
Ventilate the room for as long as possible after installation
Synthetic Carpets:  The stain proofing finish and even the pad over the subfloor are usually extremely toxic. The older the pad gets, the more toxins are off-gassed.  The chemicals added to synthetic carpet fibers do dissipate over time, but other toxins like formaldehyde give off stronger gas the older the carpet is.
Linoleum:  Not to be confused with NATURAL linoleum.  Plastic, synthetic linoleum is often made of PVC which means you're walking all over toxic plastic. Linoleum also traps moisture below it's surface, leaving it nowhere to escape or breathe.  This means mold can start growing on the subfloor below the linoleum.
Leave your shoes at the door! 80% of the dirt in our homes comes from our shoes.  And have you considered where you have been today?  Did you walk through pesticides?  Have you picked up any bacteria or chemicals from the stores, parking lots or buildings you walked through? The answer is probably YES.  A no-shoe policy in your house is the BEST policy to maintain a healthy living environment.  ESPECIALLY if you have children who are playing on the floor.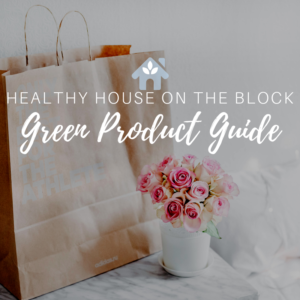 Cleaning at least once a week by either vacuuming, sweeping or sunning your rugs will help maintain a healthy air quality in your house.  Use natural products when cleaning, however, as you don't want to add chemicals to your living environment.  Our Ultimate Floor Cleaning Guide will help you choose natural products as well as give you tips to getting stains out and keeping your floors healthy.