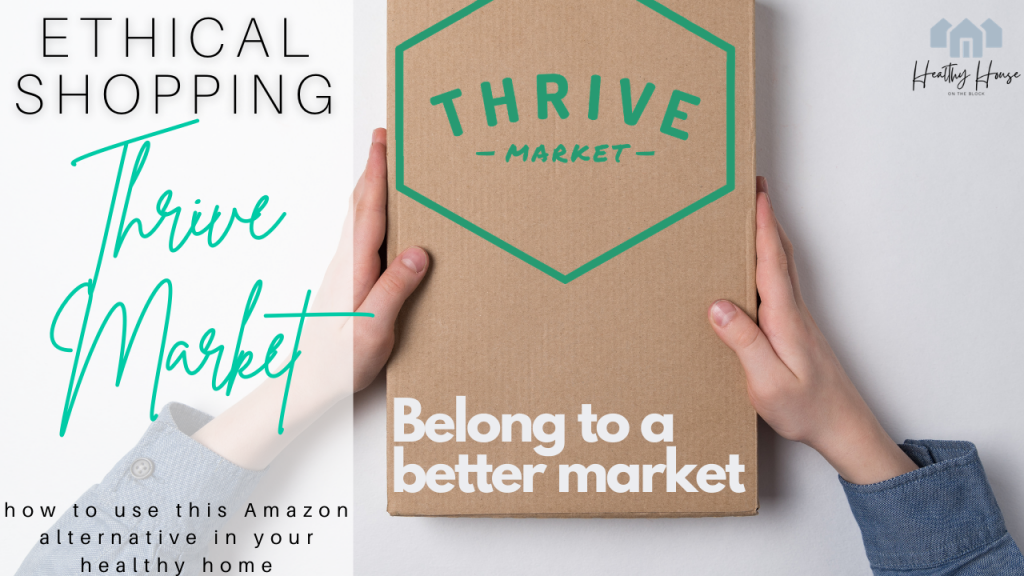 I used to be an Amazon junkie. And by that I mean that the Amazon Prime Truck was at my house several times a week — sometimes even more than once a day.  I cringe thinking about this and the way I really wasn't thinking about sustainability — I was following society's path of instant gratification and getting what I wanted in a flash.  About two years ago I decided to try out Thrive Market in hopes of finding some better prices on our kitchen staples.  And while I did find this, I also found an excellent Amazon alternative and ethical company that has become a regular  resource for finding healthy products and brands for my home. 
I haven't completely stopped using Amazon, nor will I probably ever stop using it altogether.  There are just some things that make sense.  But what I have done is changed the way I purchase things and changed the way that I do my online shopping.  There's something to be said for being a conscious consumer and really doing your part when you're purchasing items for your home or kitchen.
I grew up in the '90s, where it could take weeks for something to arrive if you ordered it from a catalog or store.  I can remember looking at shoes and back to school clothes in a catalog and picking a few things out.  And then you'd wait WEEKS for them to come in the mail.  Over my adult life I've gone from getting online orders in a week or so to literally being able to have Amazon deliver my products the same day if I really need them.
I think because I grew up with this gradual change, I overlooked the fact that I've gradually changed how I purchase online too.  As my online shopping ramped up, I felt pretty great about getting what I needed immediately and sometimes not even doing that much research on what I was purchasing other than to glance and make sure I was getting the best deal.
And then suddenly I realized that not only was I over consuming due to convenience, but I was also ignoring the opportunity to make better choices about where I was purchasing my goods.  Finding Thrive Market as an Amazon alternative and realizing that I really enjoyed what this ethical company stood for helped me make a practical change.
I started  really paying attention to how things were getting sent to me and where they were actually coming from.  It's pretty convenient to just get an amazon box and completely forget all the shipping fuel that is used to get it just to my front door.  This is one of the very reasons I started taking advantage of an ethical company like Thrive Marketplace — they package your order together in a box and send it out.
And because of this successful change I've been able to make, I wanted to share some of what I've learned with you — which is what this week's blog post will be all about.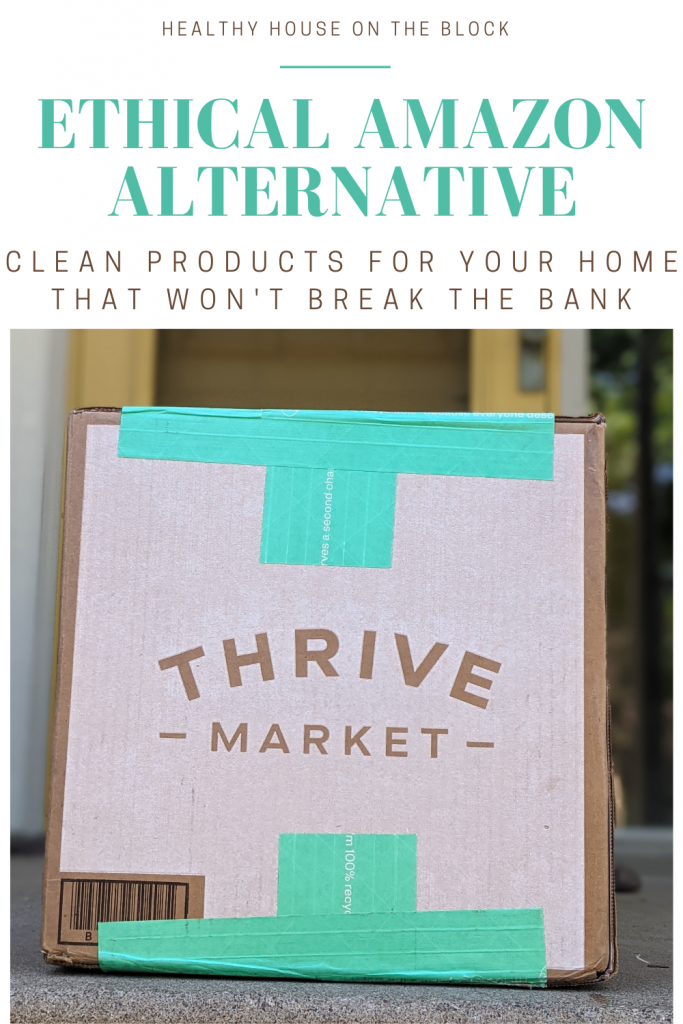 WHY FIND AN AMAZON ALTERNATIVE AND ETHICAL COMPANY?
You might wonder why it even matters to purchase your items and essentials from someplace other than Amazon — and to some it really isn't a big deal or a necessary change.  It wasn't important to me for a long time.  
First and foremost, I'm a lover of small businesses. I always have been and I feel it's draw getting even stronger as I go deeper into my journey of health and wellness. I love supporting local businesses in my little community too. From picking up my plants from a local family owned nursery instead of a big box store to skipping the Starbucks and getting a favorite brew from around the corner — I'm always looking for an alternative that supports a small community business in my area.
Second, I REALLY like to know just where my stuff is coming from.  This hasn't always been the case — in fact I really didn't think about where ANYTHING came from until more recently.  I started noticing the same product sold by numerous brands and stores. Many of the items I realized were coming from overseas and because of this they were incredibly inexpensive.  I started paying attention to exactly what store or seller I was getting my items from, but even then it was hard to tell exactly what this brand or company stood for — were they an ethical company?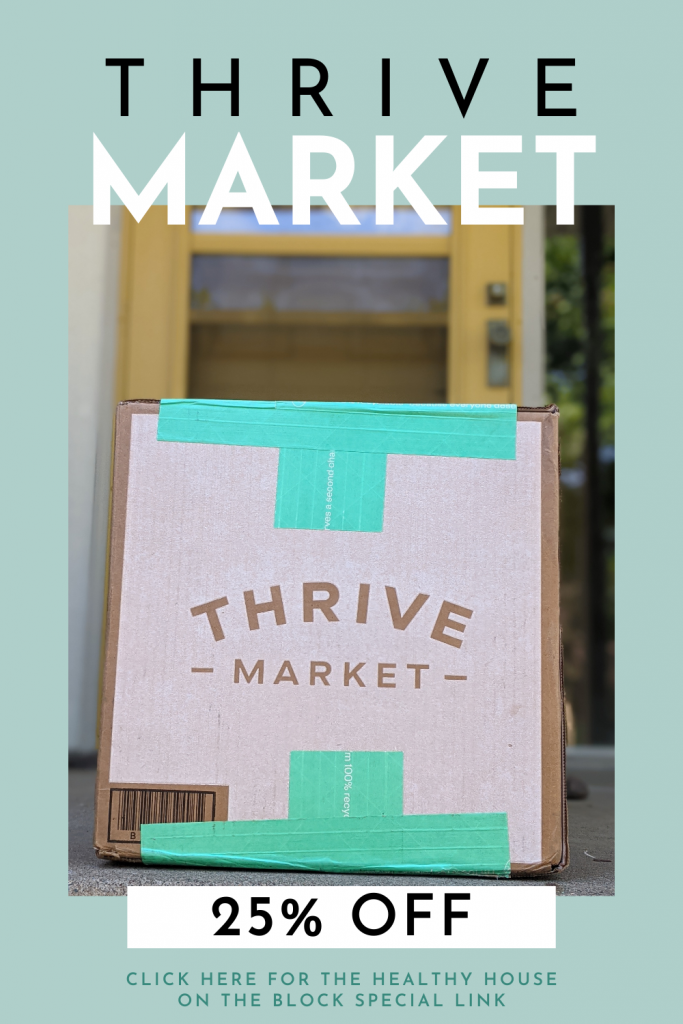 And can we talk about quality?  I think one of the biggest pain points for me as I age is that the quality of products matters SO much more to me now than ever before.  This has been a difficult thing to gauge when you're buying online.  The truth is, if I trust the company I'm ordering from and shopping with, I generally will feel no reservations about the quality product I'm getting.  With the number of sellers and companies selling on Amazon, it's difficult to tell who's truly an ethical company or not.  
And finally there's the shipping practices.  Amazon is all about serving our instant gratification in the most convenient way.  If you want a new pair of shoes for your run tomorrow, all you have to do is hop on your phone, pick out your faves and wait to hear the Amazon truck coming down your road.  It's just this concept that wastes more resources than anything else.  Personally, our neighborhood alone has at least two to three different Amazon trucks coming through it every day — and that doesn't even account for the orders that come via UPS or Postal Mail.  It's just so much energy going into just a few orders.  And multiply that times a few days, a week or a month. 
BEST PRACTICES FOR SUSTAINABLE ONLINE SHOPPING
We also have to be responsible as consumers in the WAY we shop and purchase things from online retailers.  I think where Amazon makes it really easy to just order one thing at a time, we, as a society certainly take advantage of that service. 
In order to be a truly conscious consumer, you have to evaluate your own ordering and buying in addition to evaluating if it's an ethical company.  It doesn't matter if you switch to an Amazon alternative if you're going to keep ordering things on a whim or as you need them.
Here are some of the easiest ways to shop sustainably online:
Slower Delivery Options:  Often it's pretty enticing to choose the quickest delivery option for your stuff — again it's that instant gratification.  When you ask for those quick delivery times, sometimes air travel must be used and that produces higher carbon emissions.  
Group Orders Together: If you can order a group of things at once and have them shipped that way, generally it eliminates some shipping routes and it can reduce packaging.  You can use a wishlist or a notepad on your phone to keep a running list of items you want to order.  Then when you're ready, you can make your purchases all together.
Minimize Returns: The mentality of just ordering something to see if it works or fits can create a lot of waste when it comes to returns.  Sometimes companies aren't even able to resell the item that you're returning anyways.  Make sure you're absolutely 100% on board with a purchase before you hit the buy button.  Check sizing and reviews diligently before your order.
Shop Eco Friendly Shops: Shopping an ethical store that has the wellness of others and the earth in mind is a great way to go green.  Often this means finding a smaller, Certified B Corporation that meets the highest standards of social and environmental performance.  They also tend to balance profit and purpose.
Reduce Excess Packaging Materials: If you do purchase from Amazon, you can sometimes opt for frustration free packaging.  Other companies like Thrive Market naturally use eco friendly packaging right off the bat.  Anytime you get the option to reduce packaging or ship things together — go for it!
THRIVE MARKET IN THE KITCHEN
And while we're talking about baking — let me just share with you the incredible options for different types of flours you can get at Thrive Market:
Cassava
Tapioca
Almond
Coconut
All Purpose
Tigernut
Sprouted Garbanzo Bean
Arrowroot
Spelt
Cashew
Sprouted Wheat
Oat
Quinoa
Sprouted Brown Rice
Amaranth
Another thing that I love about Thrive Market is their selection of organic spices and seasonings.  Plus they come in bags that I can just use to refill my own glass jars.  Here's a sample of their library of spices and seasonings:
Harissa
Smoked Paprika
Cinnamon
Peppercorn
Turmeric
Nutmeg
Poppy Seeds
Coriander
Cajun Seasoning
Celery Seed
Tarragon
Chives
Cardamom
Dill
Sage
Parsley
Ground Mustard Seed
Rosemary
Italian Seasnoning
Curry
Fennel
Sesame Seeds
Cumin
Cloves
Oregano
Basil
Chili Powder
Garlic Powder
Thyme
Crushed Red Pepper
Allspice
Onion Powder
Ginger
Cayenne Pepper
AMAZON ALTERNATIVE TO BEAUTY & MEDICINE CABINET NEEDS
I came across Thrive originally when I was looking for an Amazon alternative for makeup.  I'm a pretty low maintenance person when it comes to makeup and I didn't want to buy a lot of makeup or really expensive makeup.  I just wanted the basics.  What I love about shopping Thrive Market as an Amazon alternative is that there is SUCH a variety in brands and selection.  Here are just a few of the well known beauty brands they carry:
RMS Beauty
W3LL People 
Mineral Fusion
Acure
All Good
Babo Botanicals
The Humble Co.
Pacifica
Burt's Bees
On top of beauty products, they also have a GREAT selection of natural medicine cabinet finds: