Please make sure to check your spam folder if you don't see your download in a few short minutes.  And then make sure you add my email (info@healthyhouseontheblock.com) to your contacts — that way you won't miss a thing!
You're About to Have the Healthiest House on the Block!
Your e-book will be in your inbox within a few minutes, but while you wait, find a community to join and stay connected:
Let's connect via live videos and Q&A sessions all about creating a healthier home environment.  I share videos and new ideas on the blog with my community here.
Complete Home Detox Course
Virtual training with me as well as in depth guides and worksheets to help you plan your healthy home in the most practical, time efficient and cost effective way.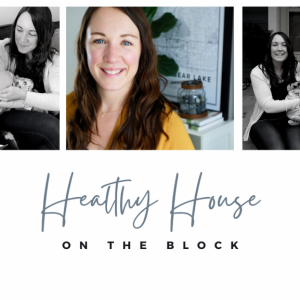 Get to know me and my family as I share stories about creating a healthier space at home.  It's a great place to get questions to your answers and connect on a more personal level.