What No One Will Tell You About Creating a Healthy House
The three biggest mistakes made ALL the time and how to handle them
Here's just some of What You'll Learn during the Live Training
The 3 mindset shifts that will create the ultimate building blocks to a toxin free, healthy home so habits and changes stick for a lifetime.
The no-stress approach to a total healthy home overhaul
How to decide on either going toxin free or low toxin in each and every area of your home
The perfect plan to deal with resistance from family as you change your home to be toxin free
What to do if your feel guilty over past choices, overwhelmed with information about toxins or anxiety about making the "right choices"
"I'M TIRED OF FEELING SLUGGISH AND NOT MY BEST SELF FOR ME OR MY FAMILY AND FRIENDS. "
Even ONE healthy habit change or product swap a week can drastically improve your home enough to impact your health in ways you'll notice and love.
"I WANT TO FEEL SURE ABOUT THE CHOICES I'M MAKING FOR MY HOME AND MY FAMILY."
You're craving that peaceful and settled feeling about everything that enters your home….Get ready to ditch the overwhelming feeling of toxin research and gain true understanding of a healthy home.
"I WANT TO KNOW MORE ABOUT TOXIN FREE LIVING, BUT I DON'T KNOW WHERE TO START."
Of course you do! if you've just dipped your toe in the toxin free pool, or watched from the sidelines waiting for the perfect time to jump in, this is it. The best part, I'll be there LIVE to answer all your questions.
Got questions? I've got answers 👇🏼
(your personal guide to creating a healthy home that supports your physical well being, changes your life and sets you up for a healthier future)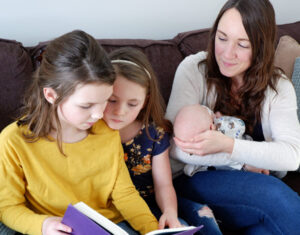 I wish I'd known what I know now back when I had bought my very first house…
5 years thousands of hours of research and hundreds of families helped has taught me there is a true need for honest information in the healthy home space and put a fire in my heart to help as many homes as I can.
My mission today is not to teach you how to do the exact same thing that I did, but to show you that you can create your own home that works for you and define what healthy is to you and your family.
There will never be a "perfect" time, so while everyone else is waiting for that right moment, you can take your own health into your hands, friend.
This brand new training is the culmination of the top things I've learned in creating my own healthy home and my building biology training for the last half decade. I'm seriously excited to teach you this stuff, friend.
Your chance to create a home that supports your health and your wellness by making simple changes that will stick is available to you right now.
You don't need to know the HOW but you do need to have a WHY – if quality of life and longevity sounds like your idea of a worthwhile endeavor, choose the time that works best for you here.
Can't wait to see you there!
Wishing you well,